Dosti Shayari :-
Here You Can Read Best Dosti Shayari in Hindi and English.
Friendship Shayari Means Dosti Shayari In Hindi.
Kuch Log Ladki Dosti Shayari Padhna Pasand Karte He.
1) Dosti Shayari
सच्चे दोस्ती की परीक्षा,
संकट में की गयी मदत से होती हे.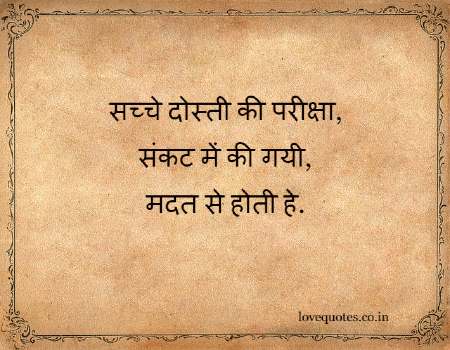 Sachche dostee kee pareeksha,
Sankat me ki gayi madat se hoti he.
दीपावली पर दोस्त के लिए शायरी :-
मेरे प्यारे दोस्त,
तुम तो चले गए,
दीपावली मानाने,
तुम्हारे गाँव,
वहाँ तुम्हे नहीं मिलेगा,
ज्यादा भाव,
लेकिन उम्मीद करता हु की,
तुम मुझे कर रहे हो मिस,
इस लिए में भेज रहा हु,
भरपुर विश से भरा फ्लाइंग किस.
– Anky Bala.
Diwali par dost ke liye shayari :-
Mere pyare dost tum to chale gaye,
Diwali manane tumhare gav,
Waha tumhe nahi milega jada bhav,
Lekin ummid karta hu ki tum muze kar rahe ho miss,
Is liye me bhej raha hu bharpur wish se bhara flying kiss.
हम बाकि सब रिश्तो के साथ पैदा होते हे,
लेकिन दोस्ती ऐसा रिश्ता हे जो हम खुद बनाते हे.
Ham baaki sab rishto ke saath paida hote he,
Lekin dosti aisa rishta he jo ham khud banate he.
2) Friends Shayari In Hindi
Share this Friends Shayari to Social Media.
You can also find us on Twitter, Facebook and Instagram.
24 March 2021.
You May Like Best Love Quotes.
Sayri Ki Dayri, Marathi Shayari,
Shayaris, Dard Bhari Shayari,
Shayari, Sad Shayari,
Friends Shayari, Love Shayari
Motivational Quotes In Hindi
Gulzar Shayari, Hindi Quotes