Here you can read Best Romantic Love Status, Romantic love status in English, Romantic love status in Hindi, Couple romantic status, Romantic status for husband, Shayari Status.
1} Romantic Love Status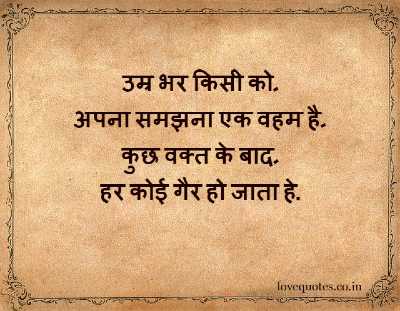 उम्र भर किसी को,
अपना समझना एक वहम है,
कुछ वक्त के बाद,
हर कोई गैर हो जाता हे.

Umra bhar kisi ko,
Apana samajhana ek waham hai,
Kuchh wakt ke baad,
Har koi gair ho jaata he.

हे भगवान किसी एक तो,
नसीब बदल दे,
मुझे उसका कर दे,
या उसको मेरा कर दे.

He bhagavaan kisi ek to,
Naseeb badal de,
Muze usaka kar de,
Ya usako mera kar de.

तुझे कोई दूसरा देखे,
ये किसी को हक़ नहीं,
मुझे तेरी बहोत फिक्र हे,
इसमें कोई शक नहीं.

Tuze koi doosara dekhe,
Ye kisi ko hak nahin,
Muze teri bahot phikra he,
Isame koi shak nahin.

अगर जब कोई आपसे दो कदम,
पीछे हटे तो,
उसे उम्रभर दुवा देनी चाहिए,
और आप भी चार कदम,
पीछे हटने में ही भलाई हे.

Agar jab koi aapase do kadam,
Pichhe hate to,
Use umrabhar duva deni chaahiye,
Aur aap bhi chaar kadam,
Pichhe hatane me hi bhalai he.
बहोत आसान हे,
किसी को पसंद करना,
देखना, चाहना, पाना,
लेकिन सबसे मुश्किल हे,
उसे निभा पाना.

Bahot aasaan he,
Kisi ko pasand karana,
Dekhana, Chahana, Pana,
Lekin sabase mushkil he,
Use nibha paana.

2} Romantic love status in English
हमको हमारे ही लोग,
पहचान ले तो,
हम खुश हो जाते हे,
हमें मशहूर होने का शौक नहीं हे.

Hamako hamaare hi log,
Pahachaan le to,
Ham khush ho jaate he,
Hamen mashahoor hone ka shauk nahin he.

मुझे अच्छा लगा था,
उसका मुझपे हक़ जताना,
क्योंकि उसे पहली बार देखा था,
मुझ पे गुस्सा करते हुवे.

Muze achchha laga tha,
Usaka muzpe hak jatana,
Kyonki use pahali baar dekha tha,
Muz pe gussa karate huve.

मजबूत बन ने की,
कोशिश में अगर,
कोई धिरे धीरे टूटे,
तो आँखों से आंसू भी,
धीरे धीरे छलकते हे.

Majaboot ban ne ki,
Koshish me agar,
Koi dhire dhire toote,
To aankhon se aansu bhi,
Dhire dhire chhalakate he.
मेरे लिए प्यार के,
मायने इतने ही हे,
की अगर में खुश रहु,
तो तुम भी खुश रहना.

Mere liye pyaar ke,
Mayane itane hi he,
Ki agar me khush rahu,
To tum bhi khush rahana.

पता नहीं रेत की तरह हातो से,
निकल जाते हे कुछ लोग,
जिन्हे अपना समझकर,
हम कभी खोना नहीं चाहते.

Pata nahi ret ki tarah haato se,
Nikal jate he kuchh log,
Jinhe apana samazakar,
Hum kabhi khona nahin chahate.

प्यार उसी से करो,
जिसमे बेसुमार कमिया हो,
ये टैलेंट से भरे चेहरे इतराते बहोत हे.

Pyaar usee se karo,
Jisame besumaar kamiya ho,
Ye talent se bhare chehare itaraate bahot he.

Status Next Page –
1) Whatsapp Status
2) Sad Status
3) Love Status
4) Hindi Status
5) Whatsapp DP
6) Marathi Status
7) Hindi Jokes
8) Diwali Wishes
9) Whatsapp Status Love
Quotes Next Page –
1) Inspirational Love Quotes
2) Motivational Quotes Hindi
3) Hindi Quotes
4) Hindi Thoughts
5) Gulzar Quotes
6) Good Morning Quotes
Shayari Next Page –
1) True Love Shayari
2) Pati Patni Shayari
3) Dard Bhari Shayari
4) Shayari Diary
5) Romantic Shayari
6) English Shayari
7) Shayari Photo
8) Sad Shayari Photo
9) Funny Shayari
10) Dosti Shayari
11) Gulzar Shayari
12) Birthday Shayari
13) Attitude Shayari
14) Shayari in Hindi
15) Best Shayari
16) Shayari Love In Hindi
17) Romantic Love Shayari
18) Love Shayari In Hindi
19) Heart Touching Shayari
20) Love Shayari Hindi Status
21) Top 10 Love Shayari In Hindi
22) Sad Love Shayari
23) Love Shayari In English
24) Marathi Shayari
25) Love Shayari Marathi
26) Shayari Collection
27) Friendship Shayari
28) Sad Shayari
29) Love Shayari
Share this Quotes and Shayari to Social Media.
You can also find us on Twitter, Facebook Shayari Photo Page 2022.